It's common knowledge among the document destruction industry that many businesses maintain legal obligations which can be fulfilled through professional shredding services. What may not be so familiar, is exactly what bills contain laws that can be met using a professional shredding service. Furthermore, while many shredding companies know of the legal obligations held by businesses, some companies themselves don't realize that a professional shredding service can help them meet legal requirements with ease and confidence, protecting them against non-compliance fines.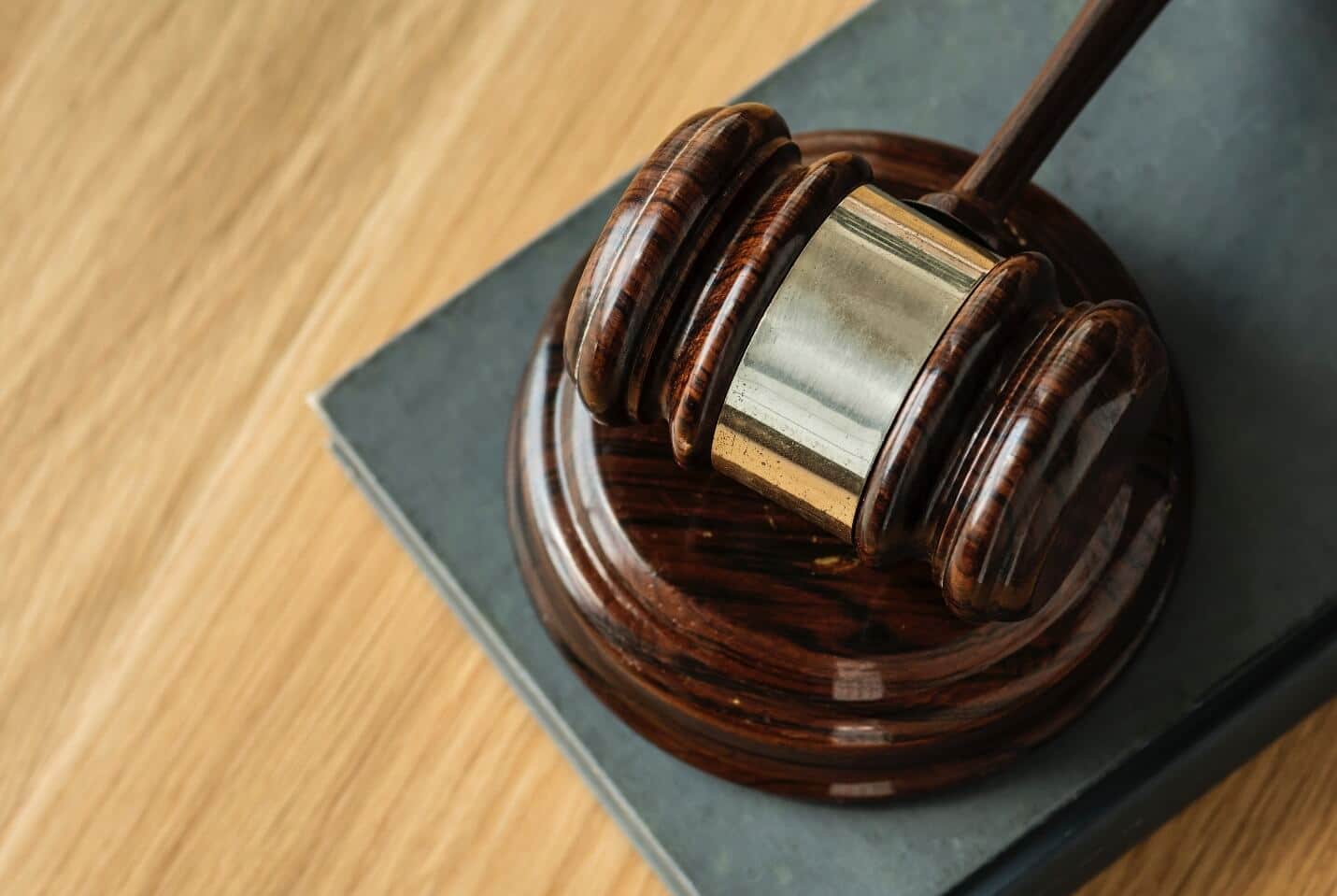 What sort of responsibilities are we referring to? For the most part, these are obligations that deal with the safe and proper handling of confidential matters, or safe disposal of sensitive information. In the United States there are a few different laws that outline how to handle information management to ensure total security and confidentiality. A professional shredding service will guarantee just that.
Let's take a quick look at some of the most crucial laws you should be aware of:
HIPAA
 The Health Insurance Portability and Accounting Act (HIPAA) was enacted in 1996 with the goal of protecting sensitive patient data, and to maintain and safeguard the confidentiality of patient medical records. Most medical offices are subject to the guidelines outlined in HIPAA, and there are penalties in place for those that fail to properly protect specific patient information.
FERPA
 Applicable to all educational agencies and institutions in the United States that are provided with any sort of funding from the Department of Education, the Family Educational Rights and Privacy Act (FERPA) was enacted in 1974 with the intent of managing the handling and access of educational information to public entities. Such entities may refer to potential employers, foreign governments and publicly funded educational institutions.
FACTA
 Enacted in 2005, the Fair and Accurate Credit Transactions Act (FACTA) applies to essentially all business and individuals in the United States that maintain or possess any consumer information. This information may refer credit card numbers, SSN's, drivers' licenses or phone numbers and email addresses. The main purpose behind FACTA largely was to protect against and minimize instances of consumer and identity fraud.
How do these Coincide with Document Shredding?
 Each of these laws discuss secure document shredding in the same manner; failure to properly dispose of medical records, educational records or any consumer information could contribute to significant penalties and fines for those companies affected. Critical to complying with all three of these acts is proper management of confidential information.
A1 DATASHRED offers a range of secure shredding containers and bins that will help your shredding business meet its document destruction needs. We have convenient and handy solutions in all sizes and shapes to assist in keeping your company safe and compliant.
Reach out to our team to learn more about this legislation or if you'd like to schedule shredding.
Call 1-888-95-SHRED
Happy New Year to you all! It is officially 2019, and while you begin thinking about your New Years Resolutions, why not make staying on top of your organization's security measures, a goal for the year ahead? Specifically, get to the bottom of your cluttered documents and dispose of them once and for all. Who wants to go back to work with a desk flooded in old documents? It causes stress, distraction and security risks all of which lack any positive outcomes for your business.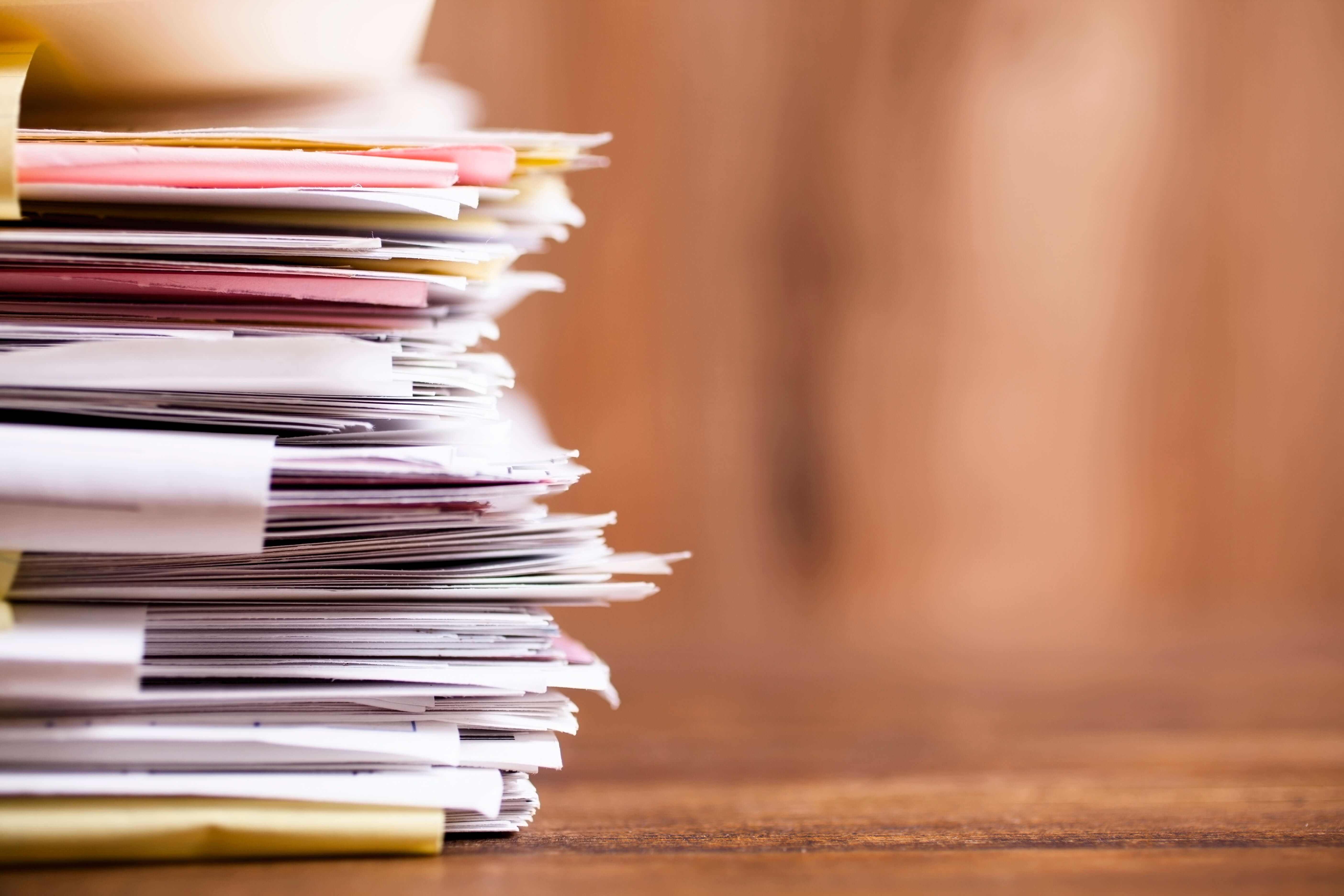 If you haven't done a record purge recently, now is the perfect time!
Here's Why:
Don't Take Risks
It's an unfortunate reality that identity theft continues to increase at a startling rate across the United States. As things are going it seems that this trend may also continue into the foreseeable future. To protect yourself from falling victim to such a crime and to keep your clients and staff secure, you need to take active measures that contribute to secure document management. In other words, without the right actions in place you may become quickly vulnerable. The good news is that when done properly, a purge shred job is a super easy and straight forward process.
Rather than storing loose files in your desk or worse, scattering them across your desk, consider filing them away somewhere secure or have them shred. If they are no longer relevant to your day-to-day work or if they have reached their retention period, there is no reason to have them take up space and contribute to a security concern. Without doing this, documents may become lost or stolen leading to the exposure of sensitive information.
What Do I Get Rid of Exactly?
If you've read this far and you decide its time to get your purge in order, you'll need to determine what has to go and what has to stay. A good rule of thumb is to purge everything that contains information deemed private. Have old medical records? These along with bank statements, accounting records, and payroll information should be shred. If you have doubts on whether a specific file needs shredding, don't take a chance, shred it anyways.
How Do I Begin the Shredding Process?
When you've finished organizing your records and are ready to finally dispose of them (safely of course!) there is one major mistake that occurs far too often than not; turning to an office shredder people often make: they pull out that old office shredder they have at home and run the papers through that. We implore you not to use one of these machines for several reasons. Their shred pattern is very basic and makes it easy for papers to be reconstructed, they are unable to handle large volumes of paper, so shredding takes forever, and they tend to break down which leaves you with an expensive paper weight.
What's the Most Reliable Solution?
Turning to a professional document destruction company to handle the process for you. Why?  Professional shredding comes with many benefits that far outweigh looking after this on your own with an office shredder.  Not only is it a much faster process, the industrial grade shredders used will tear through papers, staples, papers clips, and folders with ease, ensuring all information is rendered unrecoverable. The material is shredded so finely that reconstruction is impossible. Finally, all shredded material is taken to be recycled, keeping it out of the landfill and saving the environment.
When you're ready to plan out your purge, reach out to us here at A1 DATASHRED and we'll take care of all your document shredding requirements this New Year. Start the New Year off with a clutter-free and organized space! After all, your security is on the line.
Call 1-888-95-SHRED