The Town of Dedham, MA is having a recycling event on Saturday, May 18, 2019, 8am to 12pm. Bring your medical bills, old tax returns, and or bank statements to be shredded in a secure manner. There will be a mobile shredding truck, so you can see the document destroyed right in front of your eyes. Protect your identity by shredding your personal information. A1 Datashred will destroy paper information.
For more information click here: http://www.dedham-ma.gov/Home/Components/Calendar/Event/3402/1016
The City of Billerica is holding a Document Shredding event Open to Billerica Residents Only. The cost is $10/box (12x15x10).  Bring your files, documents and any paper documents that you would like to dispose of in a secure manner. There will be a mobile shredding truck, so you can see the document destroyed right in front of your eyes. Protect your identity by shredding your personal information.
A1 DATASHRED will destroy paper information.  Sponsored by the Town of Billerica, MA, Neighborhood Brigade and the Billerica Alliance.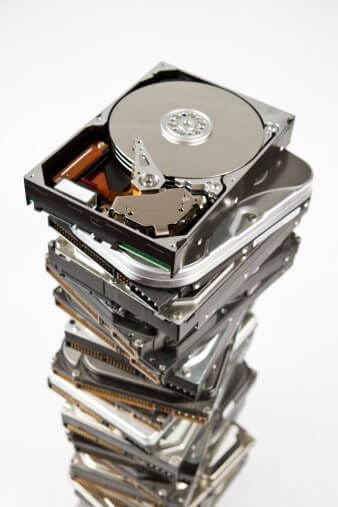 Shredding sensitive documents when you are no longer referring to them is smart and ultimately a great step towards protecting your privacy. With that said, however, the growth of the digital age has required us to shift our attention towards more than just paper. Computer hacking and dumpster diving are becoming increasingly more prevalent, as the ability to steal sensitive information from recycled or disposed-of electronic devices is real and can be very damaging to those affected by it. These items include old cell phones, computers and most importantly, hard drives. You may be surprised to learn that many files can be retrieved from an old device even if it was previously "wiped clean." Is it time to think about how you've been handling the disposal of your electronic data? Are you doing it safely?
Do you have plans to update your entire computer system or even just one computer in your office? Throwing out a defective electronic device will always leave room for a data breach if done incorrectly. Thankfully there is the perfect solution for this, and we guarantee a positive outcome for our clients! A1 DATASHRED is pleased to offer hard drive destruction services in addition to our standard document shredding solutions. How exactly does this work? It's simple: we destroy hard drives, mobile devices, computers and more just as if they were documents and best of all, its completed right on-site at your location so you aren't forced to transfer electronic parts off your property.
Importance of Professional Hard Drive Destruction
Hard drives are designed to store thousands of fragments of recoverable information even after you think you've "deleted" or wiped the drive clean. This is exactly what allows information recovery businesses to operate; that file you thought was deleted ages ago might still exist on a hard drive in a less visible, albeit recoverable form.
Technological advancements in data recovery have sparked a new ability for hackers and dumpster divers to recover vast amounts of information from hard drives that are simply tossed away. This is primarily in part to:
Evolving and accessible data recovery techniques and technologies that continue to grow and evolve.
The near-impossibility of completely wiping electronic components so that they are rendered 100% free from data.
Convenient, Fast, and Secure Hard Drive Destruction On-site at Your Location
We come to you, so you don't have to be removed from your work day! Our team of professionals will arrive on-site on your scheduled service date with our mobile shred trucks, completely equipped with the necessary equipment to destroy your hard drives once and for all. You can even witness the shredding take place in person if you wish!
This hard drive destruction service can be completed in an extremely timely, efficient and affordable manner. Services can be scheduled routinely or on a purge-basis depending on your particular needs. Following the destruction of your hard drives, we send the scrap to trusted recycling partners. This process is of course environmentally responsible as well!
A1 DATASHRED ensures our approach reflects key industry standards listed under HIPAA, HITECH, FACTA and more. If you'd like to speak to us about the additional benefits of hard drive destruction for your business, get in touch with us today!
We are happy to meet with you to discuss your unique needs and propose our professional advice as to what we think would work for your business.
Get in touch with us today or call 1-888-95-SHRED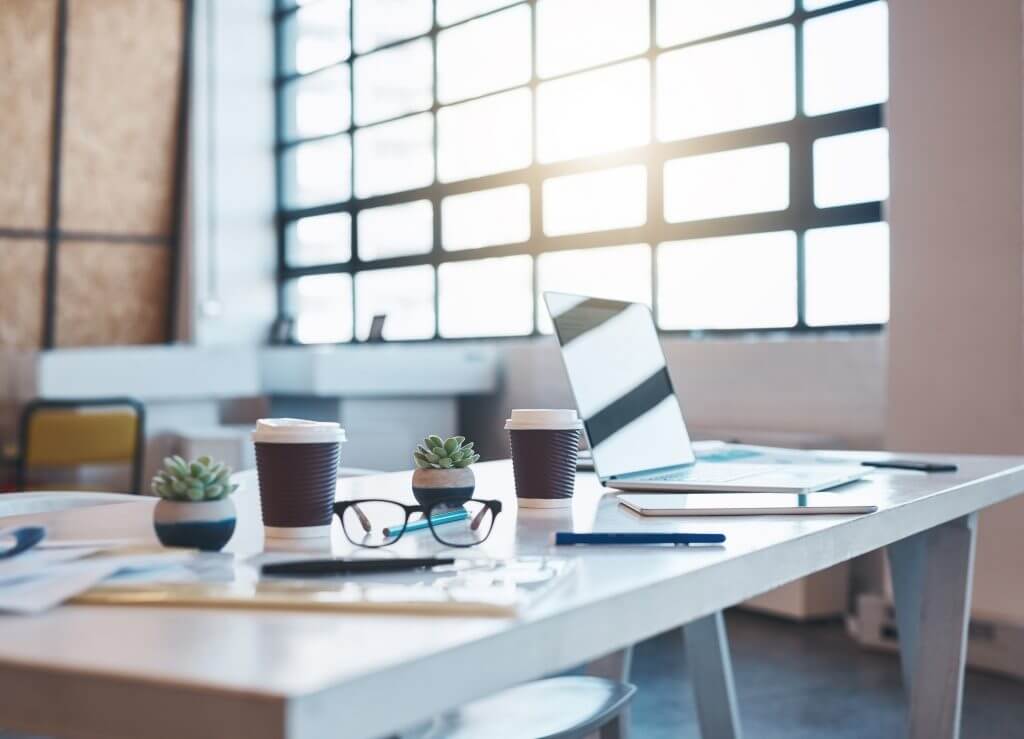 It's not unheard of for organizations to lack security measures due to the simple fact that they think it isn't needed given the size of their business. Unfortunately, however, it can be the exact opposite. In fact, criminals often go after small companies as their primary targets KNOWING security isn't always a priority for them.
With that said, this shouldn't be the only reason you begin improving your internal security measures. A work culture that is clutter-free and means you don't have to worry about the risks of a data breach which can be extremely devastating and costly if you're affected. Experiencing a data breach can be stressful, not to mention damage your reputation. Small start-up companies can be far more vulnerable to this type of damage since in many of circumstances they are still focused on establishing a positive image in the community, and are in the middle of growing their customer base.
Both data breach and information theft can be difficult to recover from so it is especially important that you are taking the proper steps to prevent such outcomes if and whenever possible.
Key Security Practices We Suggest for a Start-up Business in Boston:
Understand Your Legal Obligations
Always do thorough research on the state and federal privacy laws that are applicable to your small business. Why? In essence, you are legally mandated to ensure private information is kept entirely protected from exposure, as a business owner.
Design a Specific Security Policy
Put some time aside to create a security policy for your team that explains the need for securing sensitive paperwork both in and outside of the workplace. Remember to supply specific guidelines for your mobile workforce as well, in this policy.
Practice Secure Document Management
Focus on collecting and storing information that is vital to your business only, and make sure you have full control over who can access these documents. In case of unexpected theft or natural disaster, it is in your best interest to have the proper means in place for effective data backup as well. Keep an organized and up-to-date inventory that also covers any and all documents considered private. This should be the case for both hard copy and electronic records.
Turn to IT Protection
For the best security, you should consider using the latest anti-spam software to keep yourself protected from cyber-crime, while allowing you to identity any dangerous malware or viruses.
Educate and Train Your Employees Appropriately
Make sure you are supplying employees with regular training when it comes to security updates and tips in staying protected.
Amp Up Internal Security Measures
We urge you to customize a policy that requests those who are visiting your office to sign-in prior to entering the rest of your building. Make a point to place locked collection bins throughout your office, as this allows your team to quickly and easily dispose of documents that will be collected for secure destruction, while also keeping their contents out of site from unauthorized eyes. A Clean Desk Policy is an ideal approach in reminding your staff how critical it is to secure sensitive information at all times; whether during storage or prior to disposal.
Carry Out Risk Assessments
Conduct a Security Risk Assessment schedule to determine whether or not there are security gaps in your company, and where attention is needed. You may also do this to determine where improvements can be made.
Professional Document Shredding
Hire an experienced and reputable company in Boston to look after the secure disposal of your sensitive documents. A1 DATASHRED provides several document shredding solutions to meet your budget and specific needs. Get in touch with our professional team to find out more surrounding our document shredding services and how they can be of help to your start-up business.
Call 1-888-95-SHRED
Come celebrate "May the 4th be with" day at Salem Athletic Club.  They will partner with the Greater Salem Chamber of Commerce for a shred event.  Bring your old tax returns, bank/credit card statements, ATM receipts, used airline tickets and/or medical bills.  Shred 1 box (12″x24″) for a $10 charitable donation.  There will also be a raffle, giveaways and membership special offered for the Salem Athletic club.  . A1 DATASHRED will shred your documents.
The City of Cambridge is holding a Free Document Shredding event for Cambridge residents. Saturday, May 4th at City Hall, 795 Massachusetts Avenue, Cambridge MA.  Bring your files, bank recodes, medical bills, or any other paper documents that you would like to dispose of in a secure manner. There will be a mobile shredding truck, so you can see the document destroyed right in front of your eyes. Protect your identity by shredding your personal information. A1 DATASHRED will shred your documents.