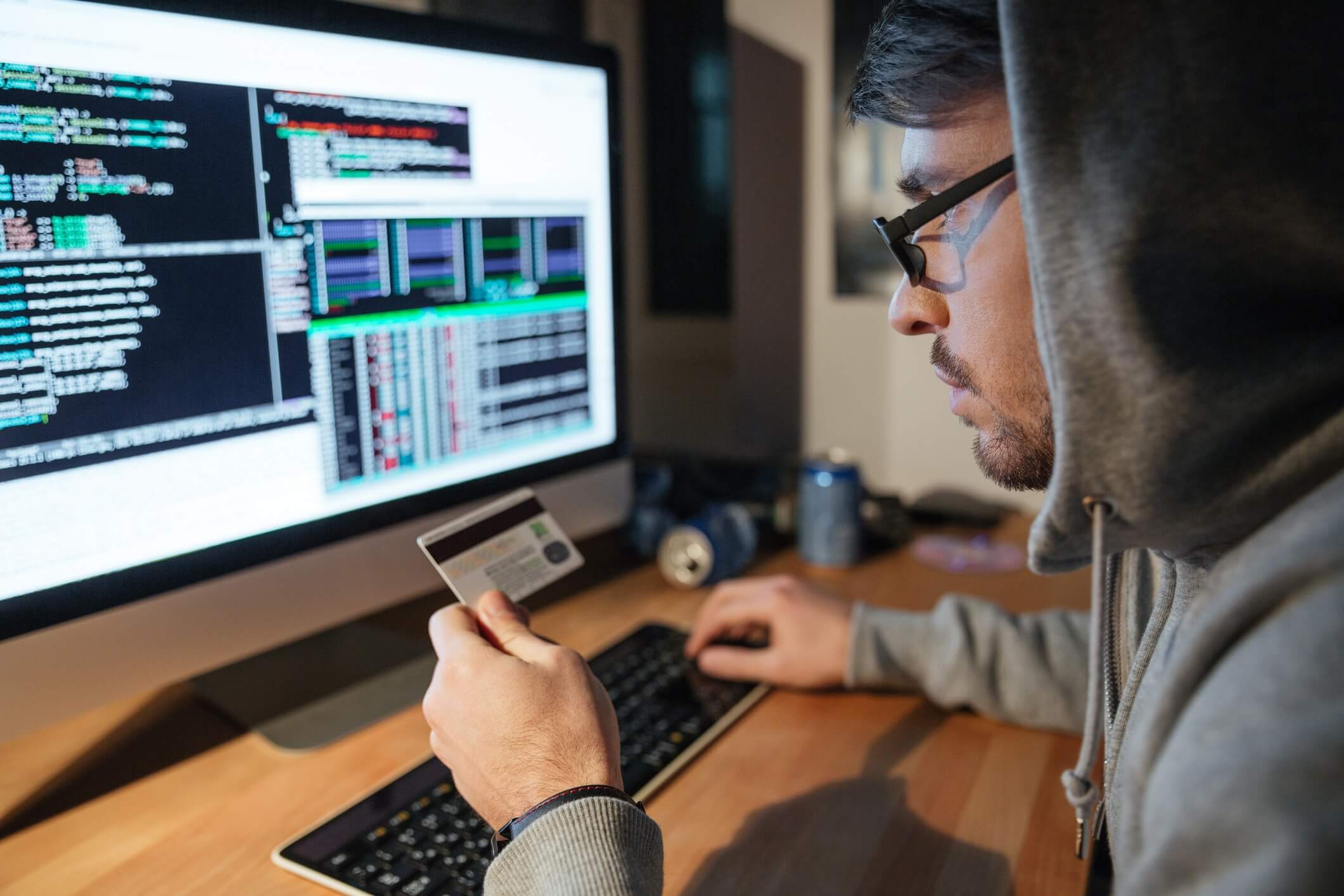 We've been living in the digital era for quite some time now, and as beneficial as it is it also has some drawbacks, such as increased vulnerability. In what sense? For starters, your private business information is essentially a gold mine to the cyber criminals out there if you don't have the proper protective measures in place to keep it from exposure.
In fact, the effects of ID theft and data breaches are felt by millions of consumers and businesses every day, and while businesses are aware of the importance of internal security, experts suggest the same security mistakes are still continuously made by owners. While you don't need to be a pro in preventing cyberthreats, it's highly recommended that you know enough about possible threats out there to plan out preventative measures and ways in which you can deal with a possible attack.
So, with that in mind, let's look at some common security mistakes that companies are making:
Believing You're Not a Target
The biggest mistake that commonly occurs among businesses is failing to accept the fact that hackers target all companies, big and small. If you are a small business owner and assume that only large enterprises will be targeted, you're in for a surprise, and not the good kind! Contrary to common belief, cyber criminals prefer going after small businesses because they typically lack the security levels implemented by larger enterprises, therefore making them an easier target.
Accept the fact that you will be victimized by this crime at some point and plan accordingly. Ensuring your staff know exactly how to respond before problems worsen will help tremendously in protecting your data security and technology. Consider a data backup management plan so that if your company's network is down briefly, you won't suffer any loss and can still quickly get back on your feet.
Not Training Staff on Cybersecurity Awareness
Without proper training in place, it can be difficult to foster a culture of cybersecurity awareness. Your staff should be made aware of the latest threats and take the initiative to do their part in preventing them. Sure, it may seem tedious and unnecessary to train staff individually on phishing scams and unsecured websites but taking the time to do so could save your business tremendous loss and headache.
Training requires ongoing updates and shouldn't be a one-time occurrence. Make the effort to re-train all employees, including remote and in-house staff, and focus on security protocols, being weary before clicking, and knowing what steps to take when it is obvious an attack has taken place. Hackers are more sophisticated these days than ever before. While something may appear legitimate, hackers practice a level of sophistication that can easily be missed by the untrained eye.
Ignoring Basic Best Practices
It's easy to convince yourself that small details like password variation really don't matter al that much.  For instance, you may be wondering whether you really need a different password for every type of login. Furthermore, you might question whether it's necessary to change passwords on a regular basis.
Short Answer? Yes.
Password security is still a top priority in keeping internal and external threats to a minimum. Always be sure that every work device is encrypted and block access from any employee that has recently resigned or has been removed from a position that was previously granted access.
 Doing Away with Professional Services
Purchasing anti-virus software, while a great first step, typically isn't enough to ensure you are thoroughly protected. For an effective cyber security and information security plan in general, it is in your best interest to turn to the professionals trained in these specializations. Consider partnering with an IT service provider along with a media destruction provider to cover all bases. You don't want to be cutting corners when it comes to securing your confidential business information.
Remember that successful cyberattacks can be costly to your business, and this goes well beyond the financial losses often involved. You will quickly experience company downtime, a reduction in customer trust, and potentially even compliance fines.
We hope that you will take the above considerations and apply them moving forward. At A1 DATASHRED in Boston, our expert team will happily walk through any questions you might have in relation to cyber security and protecting your data. Avoiding these common cybersecurity mistakes will provide you with the peace of mind you deserve.
Contact us today to learn more about our business solutions.
Call 1-888-95-SHRED
East Cambridge Savings Bank is providing complimentary shredding to all of our community neighbors of Belmont, MA. They care about your privacy and wants to keep your personal information safe. Documents will be destroyed on the spot in a mobile shredding truck. Bring your unwanted documents such as tax returns, bank/credit card statements, and medical records. Protect your identity by shredding your personal information. A1 DATASHRED will shred your documents.
Bring as many boxes, bags, or bins of documents as you would like, and we will gladly shred them for you. ECSB employees will be on-site to assist with the shredding and we hope to see you there.
Lowell Five Bank is having a FREE shredding event for customers to safely and securely destroy their personal documents. Documents will be destroyed on the spot in a mobile shredding truck. There is a limit of 5 standard-size copy paper boxes per person.  Bring your files, bank records, medical bills, or any other paper documents that you would like to dispose of in a secure manner. Protect your identity by shredding your personal information. A1 DATASHRED will shred your documents.
East Cambridge Savings Bank is sponsoring a complimentary Paper Shredding for the Somerville MA community. Documents will be destroyed on the spot in a mobile shredding truck. Bring your old tax returns, bank/credit card statements, ATM receipts, used airline tickets and/or medical bills. Shred your personal information to protect your identity. A1 DATASHRED will shred your documents.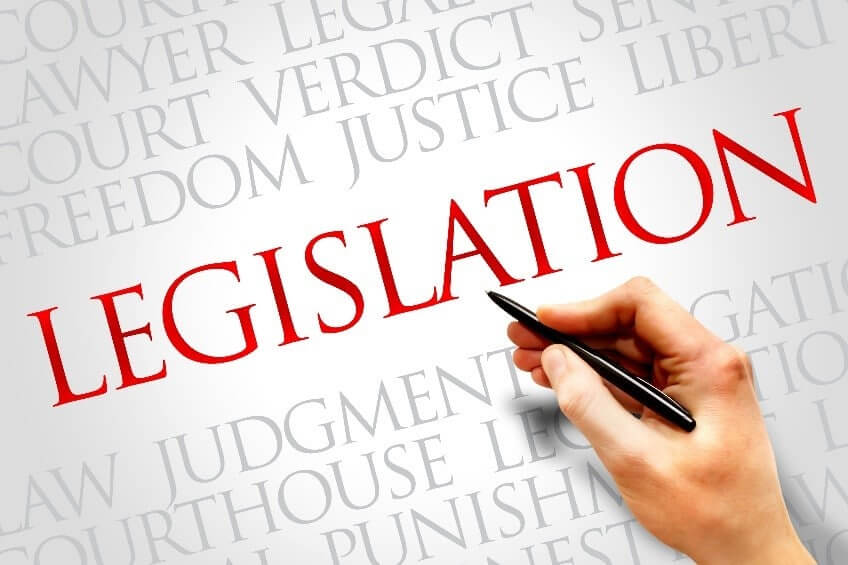 If you're like many business owners, training up on FACTA compliance is probably not at the top of your to-do list, and for good reason. After all, you have enough on your plate to ensure your daily operations continue to run smoothly and that all working parts are in place to bring your business continued success. That said, however, have you stopped to consider whether your data security measures are up to par?
Data security has become a major concern for many Americans and businesses alike. In 2018 alone, 3.3 million Massachusetts residents (which is almost half of the state's population) were affected by a data breach. These numbers suggest that data security is a constant issue which has grown steadily over the past few years despite new advancements in data security technology and practices.
Good News? The Government's Got Your Back
Thankfully, governments at both the state and federal level have created effective regulations to limit the number of risks consumers and organizations should experience across the United States. While there are some laws that aren't applicable to every industry's information needs, there is one critical piece of legislation that impacts nearly all organizations and consumers across the US.: FACTA (otherwise known as the Fair and Accurate Credit Transactions Act.)
What Does the History of FACTA Look Like?
Signed into law in late 2003, The Fair and Accurate Transactions Act (FACTA) was designed by federal lawmakers as an amendment to the Fair Credit Reporting Act. It was established with the goal of helping consumers by protecting their personal information and to hold accountable the organizations and users of consumer data who fail to protect it. As mentioned, the act applies to the majority of all consumers and organizations in and across the US.
What's Required by Business Owners and Consumers?
FACTA requires that organizations who maintain and use consumer information take realistic measures to protect the data of both consumers and employees. This includes verifying that confidential information is disposed of properly through the right channels and using trusted methods to guarantee information doesn't reach the wrong hands.
What kind of consumer information are we talking about?
Drivers license
Phone number
Email address
Physical address
Social security numbers
Professional Document Shredding is the Solution
Document shredding is a proven method for the secure disposal of physical and electronic information. When done so professionally with the appropriate equipment, shredding services offer clients immediate destruction of their sensitive data through highly innovative shred equipment. The results are hard drives and documents that are virtually non-recoverable and permanently destroyed.
FACTA requires impacted organizations to take "reasonable measures" to ensure such information does not fall into the wrong hands. Reasonable measures have come to include burning, pulverizing, or shredding of paper documents. Contacting a document shredding company in Boston is highly recommended as professional services are not only trustworthy, but environmentally green as well.
We'll Help You Comply with FACTA Rules and Regulations
A1 DATASHRED provides the expert team, equipment, and experience needed to perform shredding services of the highest quality. Whether you prefer on-site or drop-off services, regular or one-off, paper or hard drive – we can do it all.
Talk to us today to find out more about our shredding services and service region.
Call 1-888-95-SHRED
Keller Williams Realty is co-sponsoring a Paper Shredding Event in Salem, NH.  Bring your old credit card bills, old utility bills, old tax returns, ATM receipts, used airline tickets and/or medical bills. Shred your personal information to protect your identity. A1 DATASHRED will shred your documents on-site in a mobile shredding truck..
Up to 5 boxes of paper shredded on-site for a suggested $10.00 donation.
ALL PROCEEDS to END 68 HOURS OF HUNGER https://www.end68hoursofhunger.org/about-us/
The Town of Bedford, MA is sponsoring a FALL RECYCLING EVENT. Bring your medical bills, old tax returns, bank/credit card statements and or bank statements to be shredded to protect your identity. Bedford residents will be limited to 5 boxes of documents and they'll be able to watch their papers get destroyed in a mobile shredding truck.
For more information visit the Town of Bedford website.