The shredding of secure documents is a vital aspect of information security in this day and age. There are those out there who spend their time attempting to steal your information so they can commit felonies in your name. One way to counteract this is by destroying your information, for paper records specifically that involves having them shredded into fine confetti. But what actually happens to the shreds there after? Are they just carted off to parts unknown?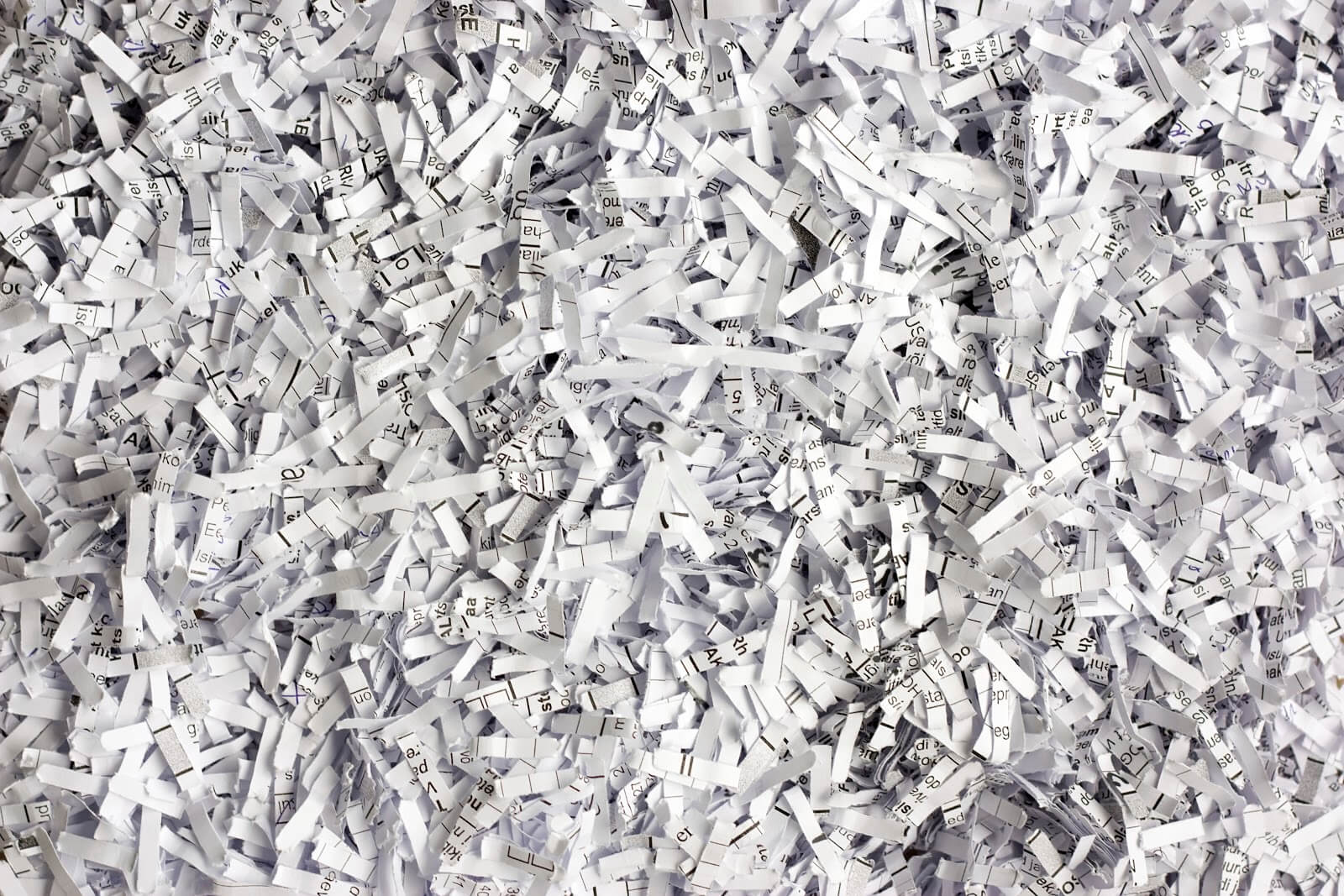 The Fate Of Paper Shreds
Once the paper shreds are taken away from your location, or the shred facility, they get taken to a very special place. That place is, of course, a recycling facility. And that's the big secret, your dutifully shredded papers are taken to be recycled into new products. Please don't hold your applause.
In all seriousness, this is a very important aspect of the document shredding process. While some would be satisfied with simply having their information destroyed, it is a large initiative in the shred industry to support sustainability efforts. With paper usage maintaining a historic high, it is more important than ever to begin reducing our impact.
When paper finds its way into the landfills, it causes them to fill up much faster then they should. Once it reaches capacity it must be closed and new ones open elsewhere. Furthermore, the more paper that is wasted, the more trees that will have to be cut. The paper industry has a large impact on the environment, consuming large amounts of power, oil, water, and of course trees. Recycling even one ton of paper can save 17 mature trees, 7000 gallons of water, 3 cubic yards of landfill space, 2 barrels of oil, and 4100 kilowatt-hours of electricity.
As you can see, sending paper shreds for recycling has a big impact. Of course those shreds end up being used in new paper products which get sent back out into the world. And that is ultimately the fate of your shredded papers. If this sounds like a fate you'd like to consign said papers too, don't hesitate to reach out to us.
September is right around the corner, whether you can believe that or not, and that means a new school year will be starting soon, in whatever form that takes. Due to the abrupt onset of the COVID-19 pandemic, many schools and other educational institutions were forced to shut down suddenly. This can easily lead to many of these places falling behind on their information shredding efforts, and with the nearing of a new year, it is time to get back on it if they haven't.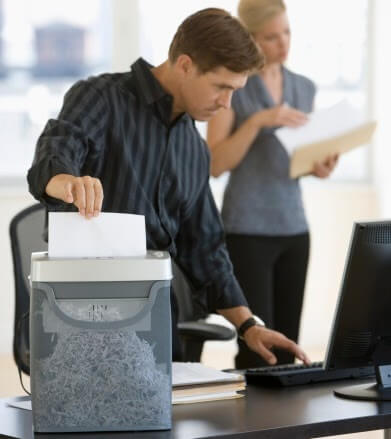 Getting Back In The Groove
For starters, if you've fallen way behind during this whole period, you need to pick up where you left off. Hopefully you were on the ball leading up to the closure, but if you weren't, it is time to get caught up. Let's start with getting you back on track.
As awful as it sounds, those who are in the business of stealing private information to use for identity theft, or other nefarious purposes, seek out student records. Using those records they could accomplish a number of horrible things, all of which can have negative effects on the students going forward. Imagine applying to your dream university, only to be rejected for bad grades, or misconduct, that you never did. How do you prove your innocence? You could be facing a hard uphill battle for years to come in an attempt to clear your name.
This is why it is critical for educational institutions to be vigilant in how they handle student information. The first step is keeping your filed records secured, no matter what formats they come in. It is a big responsibility, but it is one that needs to be taken seriously.
Staying on top, or getting caught up as may be the case given the circumstances, does not have to be difficult. Having a good document management system in place is the ideal way to start. For those that do, and are at the point where it is time for destruction, the options are plentiful:
Document Shredding – This will destroy your paper records beyond any means of recovery. No need to sort out staples, folders, paper clips, etc. Everything will get chewed up in equal measure.
Hard Drive Destruction – For information stored on hard drives, you need to make sure to physically destroy them. If you don't do this, there is every chance that data recovery programs can be run on it to retrieve information you'd rather be lost. Physical destruction ensures that nothing is able to be recovered.
It's best to get back in the groove before the new school year begins, however that looks like, and there's no time like the present.
The City of Boston is hosting a FREE Paper Shredding for the residents of BOSTON, MA on Saturday, August 22, 2020, 9am-2pm. An ID with a Boston address is required.
A1 Datashred will shred up to 10 copy paper size boxes or containers of your personal documents. Bring your old bank/credit card statements, old utility bills, credit card offers and credit card convenience checks, ATM receipts, old medical bills and/or old tax records. Shred your personal information to protect your identity.
For more information, please visit the City of Boston Website to see the Covid-19 procedures.
Protect your identity by shredding your personal information. A1 DATASHRED will shred your documents.
Location:
Central DPW Facility
400 Frontage Street
Boston, MA 02118
Time: Saturday, August 22, 2020 at 9 AM – 2 PM
Let A1 DATASHRED Shred your documents for you!
The DPW of Arlington, MA is having a FREE shredding event for Arlington residents only. Documents will be destroyed on the spot in a mobile shredding truck. There is a limit of 5 standard-size copy paper boxes per person. Cash donations are accepted for FoodLink and Arlington EATS.
Bring your files, old credit card statements, bank records, medical bills, or any other paper documents that you would like to dispose of in a secure manner.
For more information see https://www.arlingtonma.gov/
Protect your identity by shredding your personal information. A1 DATASHRED will shred your documents.
Location:
August 15, 2020 9AM to 1 PM
51 Grove Street, Lower Floor Meeting Room
Arlington, Massachusetts 02476
Time: Saturday, August 15, 2020 at 9 AM – 1 PM
Let A1 DATASHRED Shred your documents for you!