We shred your outdated medical records at the location of your choosing in Tewksbury, Massachusetts six days a week. To get a quote and make an appointment just give us a call. You can have service as soon as tomorrow.
Get A Quote Today
We have been servicing healthcare providers with on-site shredding of medical records for many years in the Tewksbury, Massachusetts area.  Our experienced staff is available to speak with you so we can put together a service that meets your needs. We can give you a quote right over the phone and set up your service date at the same time. Your service can start tomorrow.
Two Great Options for the Destruction of Healthcare Files
One-time File Purges – If your medical office needs to do a purge of charts once a year or you want to reduce boxes of medical records you have at an offsite storage facility our one-time service is a great way to go. This service is for any occasional need to shred patient charts and records.
Ongoing Shredding Programs – If your office staff is throwing out documents regularly if not daily you need to put a shredding program in place.  We will place our locked collection containers in your office so anytime your staff is throwing out a document they do so in one of the locked containers. We will arrive at your office on a recurring basis to empty and shred the contents of each receptacle. Your schedule can be weekly, bi-weekly, monthly, every other month or quarterly.
Who Needs To Destroy Medical Records?
Every doctor's office, urgent care centers, ambulatory surgical centers, laboratories, Hospitals and all other healthcare providers need to shred medical records when they are being disposed of. In 1996, the Health Insurance Portability and Accountability Act (HIPAA) passed into law. Part of the act, included a privacy rule, with significant privacy protections for Protected Health Information (PHI) and severe penalties for violations. That means if you are disposing of patient charts they need to be shredded.
The HIPAA Privacy Rule
Under HIPAA, the term for protected documents refers to Protected Health Information, (PHI). The rule calls for specific methods of destruction of PHI. Just tossing hard copy information in dumpsters or any trash receptacle without be shredded is a violation.
Approved destruction methods include:
The rule requires PHI be made unreadable, incapable of reconstruction, indecipherable and impossible to reconstruct. Shredding, pulping, burning and pulverizing are approved methods of destroying medical records.
You Should Keep Documentation of Destroyed Medical Records
In addition to written policies and procedures on retention and destruction, it is recommended that a healthcare facility maintain documentation of the medical records that are destroyed. These logs should be maintained permanently and should include the following:
Date of destruction
Method of destruction
Description of the destroyed records
The signatures of the individuals supervising and witnessing the destruction
A1 DataShred makes logging destroyed patient charts easy by providing you with a Certificate of Destruction.
The Benefits of Outsourcing Destruction of Medical Information to A1 DataShred
Hospitals, clinics, laboratories, and physician offices are in the business of providing healthcare. Even with the implementation of Electronic Medical Records Systems (EMR's) the amount of paper and other hard copy documentation produced in health care facilities is immense. Those healthcare providers that destroy records in-house learn quickly that it is a time consuming task. Paying staff to feed medical records through a small shredder is expensive. Outsourcing document destruction to A1 DataShred makes destroying medical records easy and cost effective. All you have to do is show us what files you want shredded and we do the rest.
Give A1 DataShred a call today.
We Can Help You Host A Successful Shredding Event
A1 DataShred helps municipalities, organizations, groups, churches and businesses host community shredding events. It is a great way for charities to raise money or collect donations like food or to promote your business and bring awareness to identity protection. Partnering with A1 DataShred, a locally owned paper shredding company, makes hosting a shredding event easy.
What is a Shredding Event?
A shredding event is where a mobile paper destruction truck or trucks is made available in an open area where people arrive with their documents they want shredded. The helpful staff of the document shredding company takes the papers from each guest and destroys them with the mobile unit as they look on. Community shredding events can be held anywhere there is easy access and a lot of room. They're usually held in parking lots or large public spaces such as community centers, beaches, banks, school facilities, or any area that has plenty of room and easy access for cars.
Here is How Shredding Events Work
The business/organization sponsors and schedules the event.
Advertise the event at least 4 weeks before the event.
Have signage.
Determine the number of your staff and or volunteers that will be necessary.
On the day of the event, our mobile unit arrives and sets up.  Rolling shred bins are made ready in front of our truck to receive your guest's documents to be destroyed.
Set up a receiving table to greet guests, hand our promotional information or collect donations.
When your guests arrive with documents our technicians help unload the boxes or bags of papers from their vehicles and empty them into our waiting shred bins.
The bins are then rolled to the truck where they are picked up, emptied and shredded by an automated system.
Why Partner With A1 DataShred
A1 DataShred is the best paper shredding company in the Tewksbury, Massachusetts area. We partner with businesses and organizations for community shredding events that can be a minimum of two hours, a half day, or even a full day. We are experienced with helping local businesses, politicians, charities, nonprofits, schools, municipalities, banks, building management, residential organizations, and many other types of organizations run successful shedding events. Hosting these document destruction events helps increase awareness about identity theft while giving local residents or clients an opportunity to do something to protect themselves along with demonstrating your commitment to the community and creating goodwill. We have a fleet of high-tech paper shredding trucks that are capable of destroying 6,000 pounds of paper per hour. This means we can shred for your guests' quickly and efficiently, no matter how many people attend your event. With A1 DataShred we handle the shredding and you and your team focus on your quests.
How to Advertise Your Shredding Event
The more people know about your event the more successful it will be. Traditional methods of advertising still work very well like posting flyers in Libraries, grocery stores, pharmacies, laundromats or wherever community posting boards are available. Contact local radio stations, newspapers, and TV they can be very help full and maybe they will do a news segment on the event. Use the internet it is far more reaching. Social media sites and local event sites are a great place to get the word out. Get your staff or volunteers to get the word out. They can use their own social networks like Facebook or Linkedin to help people know about the event.
Your Shredding Event Will Also Help The Environment
A great follow up PR announcement about your event that will set the stage for future events is how much papers was shredded and how many trees were saved by hosting the event. All of the documents and files that have been destroyed at your event are going to be recycled. That recycled paper will be used to make other paper products. Every ton of paper that was destroyed and recycled will save 17 trees.
Get A Free Guide To Hosting A Shredding Event
Contact us today for more information or download a FREE copy of our "Organize a Shredding Event Helpful Guide". We're happy to work with you to organize a shredding event to meet your goals and best serve your local community or clients.
The City of Boston is hosting a FREE Paper Shredding for the residents of Boston, MA on Halloween, Saturday, October 31, 2020, 9am-2pm. An ID with a Boston address is required.
There will be a mobile shred truck to shred documents onsite. A1 Datashred will shred up to 10 copy paper size boxes or containers of your personal documents. Bring your old tax records, old utility bills, bank/credit card statements, credit card offers and credit card convenience checks, ATM receipts, and/or old medical bills. Shred your personal information to protect your identity.
For more information, please visit https://www.boston.gov/calendar/household-hazardous-waste-paper-shredding-textiles-and-electronics-drop-3
Please visit this website to see the Covid-19 procedures.
Let A1 Datashred Shred your documents for you!
Andrea Riley Arnesen, CFP, Chfc CASL Private Wealth Advisor at Ameriprise Financial Services, Inc. will sponsor a Free Community Shred Event. There will be a mobile shredding truck to shred your documents on-site. Protect your Identity and shred your old confidential documents. Bring your old medical bills, used airline boarding passes, old tax returns, old bank/credit card statements, and/or old utility bills.
For more information see: https://www.ameripriseadvisors.com/andrea.x.riley-arnesen/events/?event=protect-yourself-against-identity-theft-4c62efd3
Let A1 Datashred Shred your documents for you!
Complimentary Paper Shredding for the Belmont, MA community, sponsored by East Cambridge Savings Bank on Saturday, October 24th, 9am-12pm. There will be a mobile shredding truck to shred your documents on-site. Bring your unwanted documents to shred to protect your identity. Examples of these documents are: old tax returns, old bank/credit card statements, medical records, old paystubs and/or old utility bills.
ECSB employees will be on-site to assist with shredding—we hope to see you there!
For the safety of our employees and all our community members, all attendees must:
Wear a mask
Practice social distancing and maintain six feet between them and others
Stay home if you are feeling ill
We make it easy for every type of business to securely destroy their paper records when and where they need it done in Massachusetts.  Whether you need a one-time purge or you want to start an ongoing program in your office we can start shredding for you right away if you call us today.
Here Are The East Steps To Shred Business Records
Give us a call to choose a service, get a quote and make an appointment.
Pick the day you want Monday to Saturday for your service.
When we arrive, just show us what you need shredded, we'll do the rest.
Watch your documents being destroyed.
We Shred Your Office Records On-site
Our fleet of commercial shredding trucks allows us to bring document destruction right to your business location or anywhere you have files that need to be destroyed. Our mobile units can shred 6,000 pounds of paper records per hour. That means we can take care of any size shredding project faster than any other alternative you are considering. You will also be able to witness your files being destroyed on a viewing screen on the side of the truck.
Service Choices
One-time File Purges – With our one-time service you can destroy business records once a year or as often as you would like. The frequency is entirely up to you when you have files and documents you want to securely shred. We can make room in your office by reducing cluttered files or we can reduce or eliminate boxed records you have in storage. You just tell us where and when and we will be there.
Schedule Office Shredding Programs – We will set your office up with our locked bins and consoles so whenever you have to throw away a document or file you place it in one of our locked containers. The receptacles will be placed in locations so all of your employees can use them. We will come to your office on an ongoing schedule to empty the containers and shred the deposited papers. Your schedule can be weekly, bi-weekly or monthly. Need something a little different we can create a custom schedule for you.
Shredding Events Generate Business – Host a shredding event to introduce your company to new clients or as a thank you to existing customers. We bring one of our state of the art paper shredding trucks to your office parking lot or any public area you get authorization to use. Then we will shred the documents your guests bring. While we are shredding you can focus on your guests. Shredding events are charged by the hour they run from 2 to 8 hours during the week or 3 to 8 hours on weekends. Most firms choose 3 or 4 hour events.
What You Should Shred – More than half of all documents you discard every day in your office have some piece of information on them that privacy laws require they get shredded when they are being thrown away. Don't take chances to shred every document that is being discarded.
Give A1 DataShred a call today to get a quote and make an appointment.
The Town of Arlington is holding a paper shredding event this Saturday, October 17 from 9 a.m. to 1 p.m. at 51 Grove Street, Arlington.
Documents will be destroyed on the spot in a mobile shredding truck. Let A1 Datashred help protect you from identity theft. Bring your old bills, credit card statements, medical bills or used airline tickets and A1 Datashred will shred these documents on site. This event is free and open to Arlington residents only. There is a limit of 5 boxes of documents per car. Residents can make a cash donation online to FoodLink and ArlingtonEASTS. Small businesses attending the event are asked to pay $5 per box, and payment can be made by check payable to the Town of Arlington, MA.
Please see the Town of Arlington website for Covid-19 procedures for this event: https://www.arlingtonma.gov/Home/Components/News/News/10463/1535?backlist=%2fdepartments%2fpublic-works%2frecycling-trash-composting.
You may have heard before about the concept of a shredding event, though you may not know what it is exactly. For those of you who are not familiar with this concept, we will hopefully provide some insights that will help you understand shredding events. The main things to know is this: they are hosted to benefit the whole community, are a great way for everyone to get their shredding done, and raise awareness on the importance of information safety.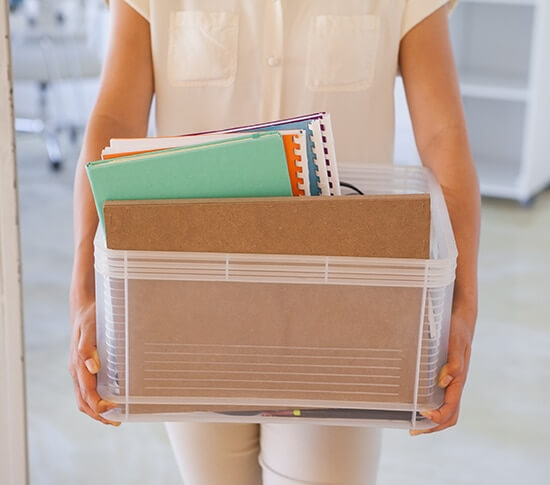 What It's All About
Benefiting The Community
The big thing with shred events is the goal of keeping our communities safe. Many people are not aware of the true risks information theft poses. Throwing one of these events provides the opportunity to keep the community protected. As a big event, the public is invited to come on out with their sensitive information and get it shredded on the spot. For many that is an opportunity they may not have previously had available.
Raise Awareness
Not only is this an opportunity to get some documents shred that they may not have before, these events are great for informing our communities why shredding is important. Since they bring everyone together, you can ensure your neighbours are informed about information security. That is really the heart of a shredding event, ensuring that everyone is informed and protected. Communities look after each other, in any way they can, but there are some threats that are less tangible, and it makes tackling them difficult. Information theft is one threat you can tackle as a community through shred events.
What Happens To The Shreds?
One thing people always want to know is what happens to the shreds after the papers have been destroyed. We're committed to helping push forward sustainability efforts. To that end, all shreds are taken to be recycled properly and turned into new products. In this way a shred event helps the people, and the environment.
Let's put it into perspective. By recycling just 1 ton of paper 17 mature trees are saved. 7000 gallons of water will not be used, and 3 cubic yards of landfill space gets saved for trash that is supposed to go there. 2 barrels of oil and 4100 kilowatt-hours of electricity is not consumed, which lowers the overall impact of the energy sector. Now take those numbers and pump it up to an entire community shredding their papers. As you can see, the impact is incredible.
How To Organize An Event
Setting up an event is as simple as choosing a location, date and time, and selecting a service provider that can shred the documents. The details get hashed out, and the shred truck arrives at the appointed place, and the community gathers. From there the event happens, and we're all the better for it.
So consider setting up a shred event for you, the community, and the environment!