Blog
With over 16 years of combined experience, A1 DATASHRED is the most professional, cost-effective and trusted shredding company.
Are Sensitive Records Slipping Out Your Door?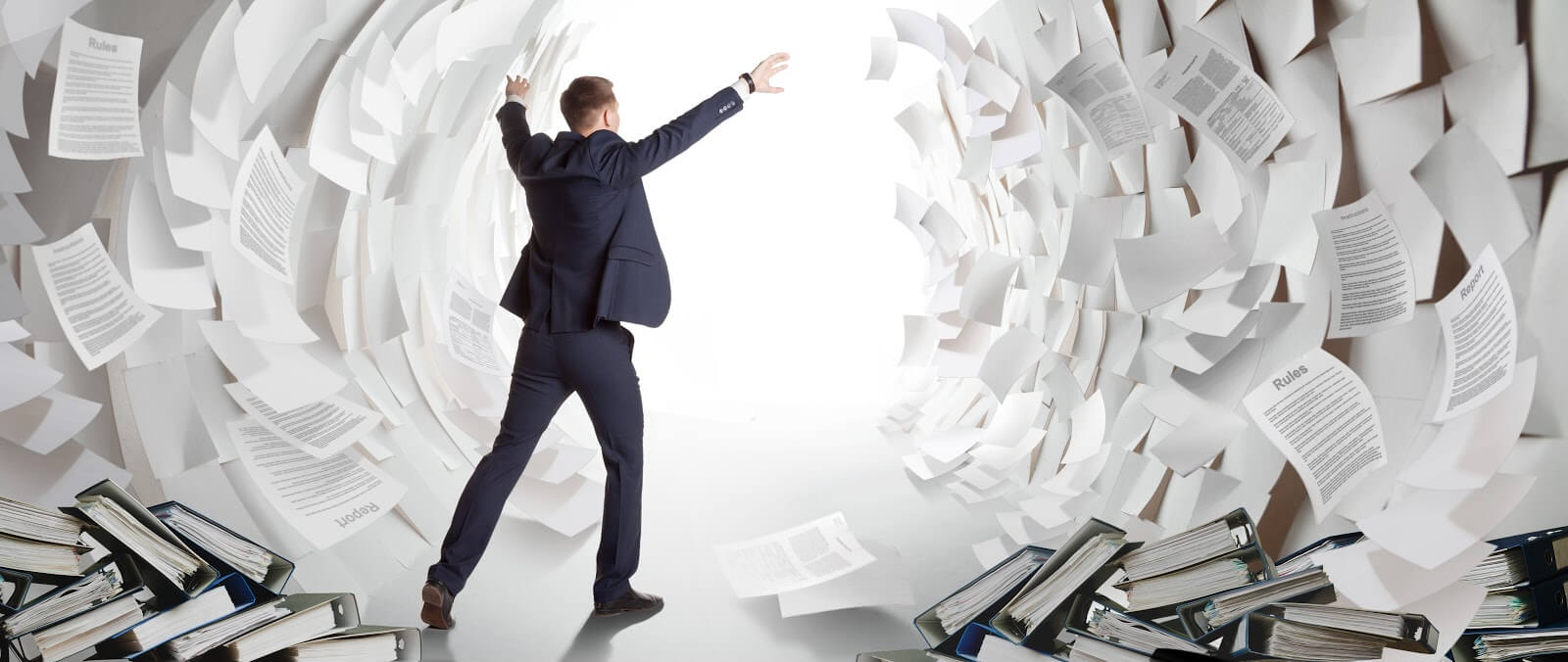 Online record keeping and sharing is growing substantially in popularity due to convenience, ease of use, and general efficiency. Of course with electronic file keeping also brings the risk of security threats that can be damaging to individuals and companies. While it is important to ensure you are protected online with anti-virus software and password protection, it's equally important to pay attention to your company policies and practices internally. Information security starts with proper management of your Boston office and its employees, including critical training in relation to confidential business matters.
No business wants to doubt their staff, however mistakes do happen and sometimes employee error happens. Unfortunately if significant enough, such error could contribute to data breach. If a sensitive document gets tossed in a garbage can and a thief gains access through dumpster diving, this can also cause for concern.  At the end of the day there are many ways in which information can be exposed mistakenly and/or slip outside your office. The good news is that with the proper security measures in place, often these threats can be minimized dramatically.
Minimizing Threats
Shared Computers
Employees that do regular shift work will in many cases share computers; offices that are designed to be "open concept" will also likely share work stations.
Problem: Employees usually have individual folders containing sensitive information and in a lot of circumstances, internet browsers will save log-in and passwords when they should really be kept secured.
Solution: For the highest level of security, you should arrange that each employee is provided with a unique account and access. Password protection software including difficult to guess passwords are also highly recommended.
Garbage Containers
It is not uncommon for staff to toss away a document without even thinking twice about its content.
Problem: The scary truth is that regardless of strict privacy regulations in place, a survey by an office supply company found that close to half of businesses in the United States are failing to shred paperwork prior to disposal.
Solution: Hire an experienced document destruction provider who can also provide you with secure collection containers in which you can safely discard files. These documents remain secured and protected from exposure through until your shredding company collects and empties each bin. Implementing a shred-all policy to prevent confusion is also a great idea as it also improves security levels immensely.
Office Printers
It's really easy to forget files you've sent to the printer if you are even the slightest bit distracted. This mistake occurs often and while we may remember an hour or two later, if rushed or busy, records can be left entirely without retrieval.
Problem: Many copier and printers' hard drives also store copies of each document that has been formerly scanned or printed. This drive can be removed which can leave data susceptible to exposure.
Solution: Printing stations should have security reminders as reinforcement to your employees. You may wish to use printing and scanning security codes, or have an access-controlled spot that's exclusively there for the printing of confidential files. Finally, don't forget to disable memory in equipment if able.
Cluttered Office
A messy workspace that is full of paperwork is a security threat right off the gate.
Problem: If private details are left in an open area, it's extremely easy for those with wandering eyes to catch a glimpse of your records. Another risk that often goes ignored is that open discussions take place regularly and in a lot of circumstances they can include events, personal details, or projects that should not be common knowledge among other employees for privacy purposes. Unless discussed in a separate room, these conversations are likely to be heard from nearby staff.
Solution: Stop prying eyes and ears by sound-proofing your Boston office, and by starting a Clean Desk Policy. Be sure you have controlled access in place within your office and check that all computer systems have privacy filters implemented.
Getting Shredding
Get in touch with A1 DATASHRED for document shredding solutions you can depend on. We will help guide you in designing a document shredding program that is appropriate for your company. No need to keep taking risks when secure services can come straight to your door.
December 1, 2020