Blog
With over 16 years of combined experience, A1 DATASHRED is the most professional, cost-effective and trusted shredding company.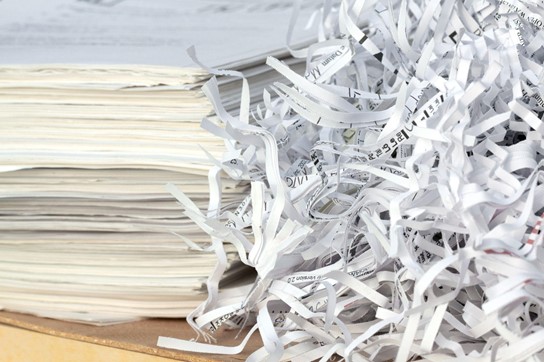 Benefits of Scheduled Document Shredding
Documents that are no longer needed and containing sensitive information can cause a big problem if they fall into the wrong hands. This is why document shredding is a top priority for most businesses and households. While many businesses and households may have gone digital in terms of storing data, there is still some sensitive information stored on paper documents. Unfortunately, the need to protect these documents is sometimes overlooked. And this has led to so many unpleasant events.
For your security against identity theft, you should have a system in place to protect sensitive documents from falling into the wrong hands. And this is where scheduled document shredding comes in. Scheduled document shredding is an arrangement made with a document shredding company where that regularly comes to your location to pick up your disposed documents on an agreed date.
If you are wondering how you can benefit from this arrangement, here are five benefits of scheduled document shredding.
Saves Money
It can be expensive to own a personal shredding machine, as not only do you have to buy it, but you also have to pay for maintenance and repairs. With scheduled shredding services, you save yourself or your business a lot of money in the long term. The price charged for shredding is far less when compared with buying a shredder machine and repairs.
With A1 DataShred scheduled shredding, you get to determine a service schedule that best fits your needs at an affordable price.
Increases Employees' Productivity
For businesses, in-house shredding can affect the productivity of your employees. The time that should have been spent attending to important tasks is spent shredding documents. It becomes hard to focus when an employee is told to pause whatever they are doing to go shred documents.
When shredding is outsourced to a document shredding company, productivity is increased, and workers can focus on their tasks without any distractions. A shredding company simply picks up your unwanted papers at the agreed-upon date.
Security is Improved
When there is a system in place to take care of trashed documents containing confidential information, the chances of documents falling into the wrong hands are reduced.
A1 DataShred provides you with locked containers to dispose of documents that need to be shredded. The containers have a large capacity to accommodate a large number of documents. When it is time, we will come and empty the containers and move the documents to our facility to shred them.
Improves your Reputation
As a business owner, when potential customers know that you have a system in place to keep their private information shared with your company safe, it increases their trust in your company.
Employees and customers want to be sure they won't be facing any issues of identity theft, especially when the information shared with your business has to do with their financial statement.
It Brings Peace of Mind
With scheduled document shredding, you can sleep well at night knowing that there is no way your information can fall into the wrong hands.
Contact Us
Protecting yourself or your business with scheduled document shredding offers a host of benefits for your business, as you have seen above. Whether you are shredding paper documents or hard drives, you must do it in a way that they cannot be retrieved.
At A1 DataShred, we provide secure shredding services to businesses and residents in Boston and throughout Massachusetts. Contact us now to set up a scheduled document shredding plan with us at a pocket-friendly rate.
April 7, 2022