Blog
With over 16 years of combined experience, A1 DATASHRED is the most professional, cost-effective and trusted shredding company.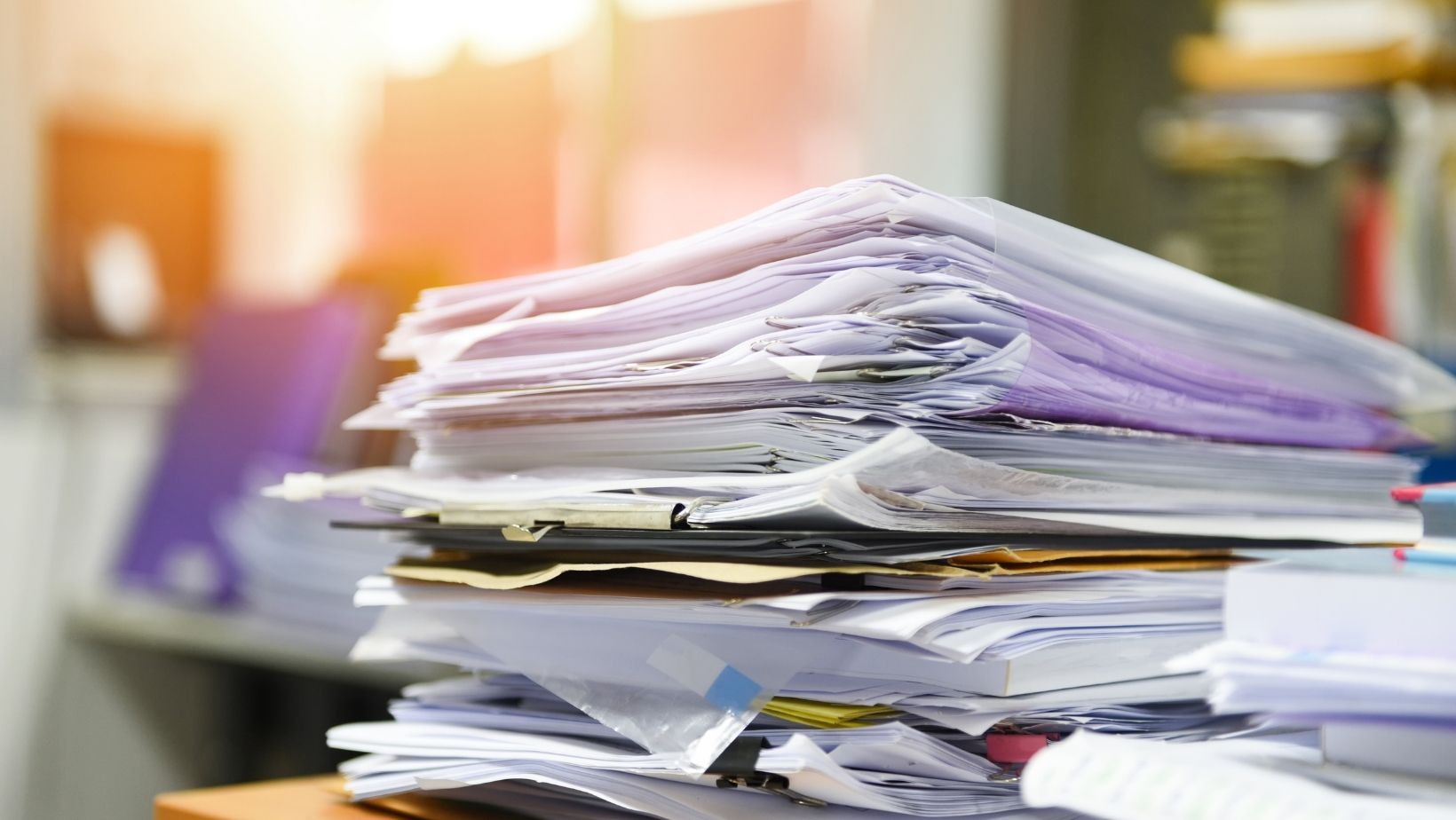 The Different File Formats & How They Affect Office Security
When it comes to working in an office, there are two types of files format: paper and digital formats. Each of these files affects information security in different ways. Paper documents can easily be lost or stolen, which can lead to a security breach. Digital files are much easier to manage, but they can be vulnerable to cyber-attacks. This is why so many companies rely on shredding services to help protect their most sensitive information. In this article, we will discuss the types of files and the benefits of document shredding and hard drive destruction.
Paper Files
The average office worker uses around 10,000 sheets of paper every year – and there continue to be a lot of file security issues. According to the 2020 Security of Paper Records & Document Shredding report by PMC, employees put documents at risk by leaving them around communal printers, on the desks, and at meetings held outside the office. Confidential documents can easily end up in unsecured waste paper bins too.
This is why so many businesses use paper shredding services, as it's the best way to protect your information from falling into the wrong hands and being used for fraudulent purposes.
Digital Files
It is equally important to protect digital information. Confidential information is stored on your computer's hard drive, and if they aren't properly secure, it could lead to a data breach. Securing them can be like adding passwords to documents and only letting certain people access confidential documents.
If you have old hard drives kicking around the office, the best solution is to use a hard drive destruction service, as they will destroy them completely, ensuring that no one can access your sensitive information.
Data Breaches
According to the HIPPA data breach analysis, data breaches can harm individuals and organizations in several ways. Besides the financial damage that organizations have to deal with in cases of data theft, the business can lose its reputation.
Data breaches are usually classified into two major categories: internal and external. Internal data breaches comprise incidents that occur with the help of internal factors. These may be privilege abuse, inauthentic access/disclosure, improper disposal of unnecessary but sensitive data, loss or theft, or the unintentional sharing of confidential data to an unauthorized party. External data breaches are incidents caused by any external entity or source. These include any hacking attack, ransomware attack, phishing, etc.
Document Shredding & Hard Drive Destruction
Document shredding is the process of destroying paper documents so that they can never be read or reconstructed. This is an important security measure to take if you have sensitive information that you need to dispose of. Hard drive shredding is a similar process, but it applies to digital storage devices like hard drives and USB flash drives.
There are several benefits to using document and hard drive shredding services. First, it helps to protect your business information from being accessed by unauthorized individuals. Second, it prevents identity theft and fraud by destroying personal information like Social Security numbers and credit card numbers. Third, it helps to protect the environment by reducing the amount of paper waste that ends up in landfills.
If you want to improve the security of your business, consider using document and hard drive shredding services. These services can help to protect your information from being accessed by unauthorized individuals and prevent identity theft and fraud. Shredding documents and hard drives are also a great way to help the environment by reducing paper waste.
Contact A1 DataShred today to learn more about how We can help you improve the security of your business.
June 17, 2022