Blog
With over 16 years of combined experience, A1 DATASHRED is the most professional, cost-effective and trusted shredding company.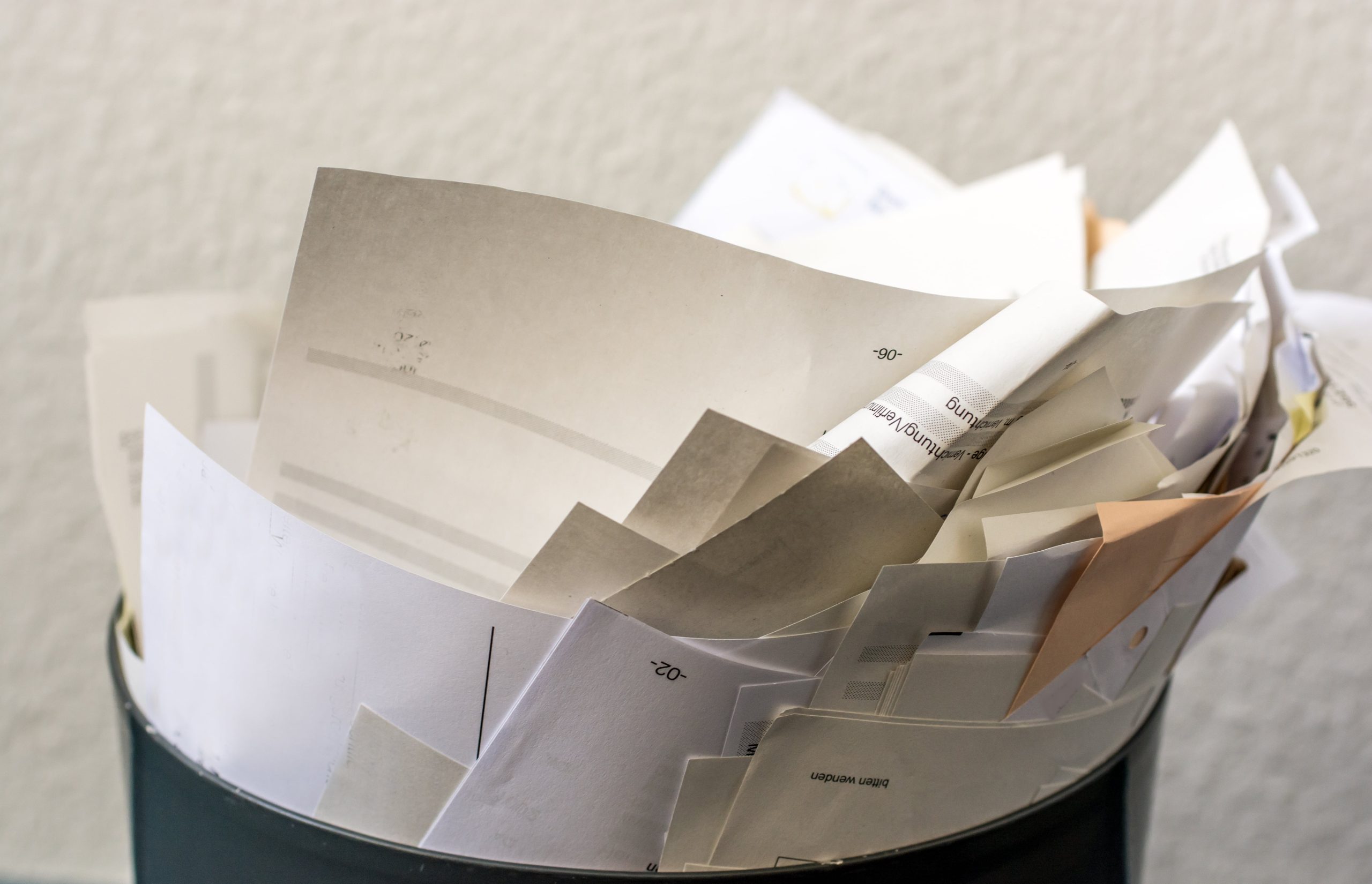 How To Get Rid Of The Paper Clutter In Your Office
Have you ever looked at your paper clutter and felt overwhelmed? It's easy to do, especially if you have a lot of paper. But don't worry, you're not alone. Millions of people deal with paper clutter every day. The good news is that there are different ways to get rid of it, and one of them is shredding documents. We will discuss the different options for document destruction and how to choose the right one for you!
What is Paper Clutter?
When it comes to paper clutter, there are two main types: paper you need and paper you don't need. The first step is to figure out which category your paper falls into. Once you know that, the next step is to get rid of it. For paper you don't need, there are a few different options: recycle it or shred it. If you have a lot of paper to get rid of, shredding is a great option because it destroys the documents quickly and securely so that no one can read them. Not only is shredding a great way to get rid of paper clutter, but it's also a great way to protect yourself from identity theft.
Paper Shredding
If you're looking for an easy and convenient way to shred your documents, look no further than document shredding services. These services provide on-site or off-site paper destruction, so you can be sure that your documents are destroyed properly. They also offer secure storage for your documents until they're ready to be shredded. This is a great option if you have a lot of paper to get rid of and don't want to do it yourself.
Paper Recycling
If you're looking for an alternative to document shredding, consider recycling your paper. Recycling is a great way to reduce the amount of paper that goes into landfills, and many cities have recycling programs for paper. All you need to do is gather up all of your paper clutter and take it to the nearest recycling center. Before you recycle your paper, always make sure that there isn't any sensitive information; if there is, shred them.
Need Paper Shredding? A1 DataShred Can Help!
If you're looking for document destruction and recycling, then A1 DataShred is the top choice, as we recycle all your documents once they've been shredded. We offer a variety of shredding services, including one-time and scheduled shredding, and our experts will help you find the perfect service to match your shredding needs.
Mobile shredding
Mobile or on-site shredding is a secure shredding service that destroys all the confidential material at your premises. It is a preferred option for many commercial and residential clients because it is a convenient, efficient, and cost-effective way to shred papers and other media types. The shredding machine will come to your place and destroy all the paper at the scheduled time.
One-time Shredding
One-time shredding is the destruction process that allows you to purge your documents when needed instead of having a schedule. Just contact a shredding company and schedule your appointment. This option is a quick, convenient and secure way to get rid of paper files that have exceeded their retention period.
Scheduled Shredding
If your company is constantly shredding documents, scheduled shredding is ideal for you, as you can have a company come and pick up your documents regularly. The shredding provider will also provide you with a secure container to deposit the papers in to keep them safe until they come and shred them.
Whatever option you choose, remember that getting rid of paper clutter can be a daunting task, but it's worth it in the end! Not only will you have more space in your home, but you'll also be doing your part to help the environment. So what are you waiting for? Start decluttering today!
With A1 DataShred, you can rest assured all the information will stay secure, and the paper will be recycled. Contact us today to schedule your shredding appointment, and we will be happy to assist you.
April 14, 2022