Blog
With over 16 years of combined experience, A1 DATASHRED is the most professional, cost-effective and trusted shredding company.
How To Protect Yourself From Identity Theft With Mobile Shredding Services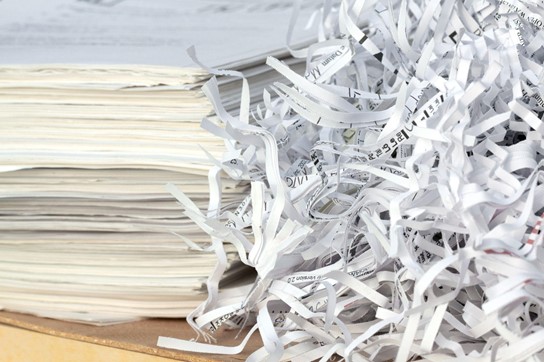 Identity theft is one of the most common threats to any company these days. People get scared when identity theft because they fear that their personal information could be stolen or used by others to make transactions. All you need is a good mobile shredding service done by your local shredding company to solve this problem.
Most business owners can find shredding a very convenient service because it takes away important documents from their possession to be destroyed securely. Businesses have to find ways to destroy their documents to prevent the risk of identity theft. There are different paper shredding services available for businesses. One of the most popular ones is mobile shredding services which a professional company offers.
So what are mobile shredding services? Why are they so popular?
What Are Mobile Shredding Services?
When you need your documents shredded at the site of your location, you want mobile shredding services. It's also known as on-site shredding, this type of service is done inside a mobile shredding truck that will come to your place of business or home to shred that huge pile of documents you have laying around.
Mobile shredding companies get rid of the need to store sensitive information and expensive paper shredders. Companies involved in the mobile paper shredding industry will send a mobile shredding truck to a business location equipped with a large-sized shredder. These state-of-the-art trucks are often outfitted with shredding equipment that can destroy all your documents within minutes.
These services also tend to do two different types of shredding, one-time shredding, which is when they come for just a one-time purge of your documents. There is no limit to how often you can use purge shredding; most people do it once or twice a year. The other is scheduling shredding which is when a company needs a regular ongoing paper shredding service.
Protect Your Information with Mobile Shredding Services
Mobile paper shredding is an excellent safe option to securely dispose of unwanted or confidential material in the workplace or at home. Many identity theft cases involve confidential documents being stolen. This type of theft can lead to costly legal action for the victim. Personal documents are often the subject of theft investigations. To protect your company from becoming a victim of identity theft, you should shred all sensitive information related to your business.
When using mobile shredding services, you also gain the security of your documents not leaving your place of work or home without being completely shredded. When your document is collected, they are stored in a secure container that is then transported directly to the mobile shredding truck where the container is lifted and dumps the documents into the shredder. Often you can even watch your documents being shredded from inside the truck, or sometimes they have cameras directed at the shredder.
After all your documents have been shredded, they are brought to a secure recycling facility where they are washed to remove any markings then used to be made into other paper products.
If you are interested in scheduling mobile shredding services, contact A1 Datashred today.
September 23, 2021