Blog
With over 16 years of combined experience, A1 DATASHRED is the most professional, cost-effective and trusted shredding company.
Purge Shredding Services: Why you should use them
The security of your business and customers is always a top priority. Particularly with highly sensitive info, that is often stored on documents. Once these documents have served their purpose and the need for them no longer exists, they will begin to pile up, creating a security risk. When this happens, a purge shredding service can be of assistance.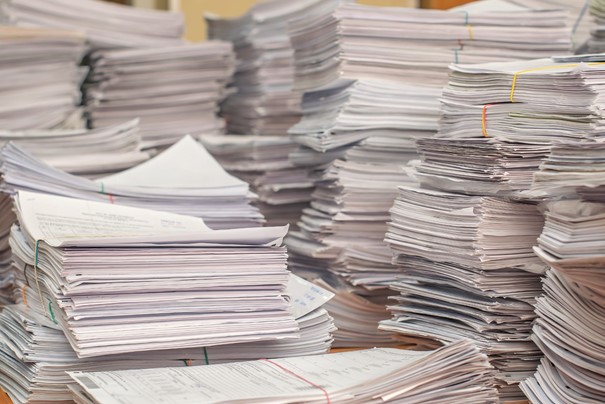 Well, what is purge shredding? It is a shredding service provided by a professional shredding company. Who will come to your place of business and shred that giant pile of documents you have. In that case, why can't I shred my own documents? That's because you are doing it for the advantages that come with using a professional shredding company.
Advantages of Purge Shredding
Purge shredding offers three main advantages for those who choose to use this type of shredding service. As we mentioned earlier, it protects sensitive data, but it is also time-saving, cost-effective, and good for the environment. Let's take a closer look at these benefits.
Security
When you don't shred your documents, it can make it too easy for information to fall into the wrong hands. Passwords, credit card numbers, bank account information, and even social security numbers are among the things that can wind up in the wrong hands. It's a huge issue when the wrong person gets hold of that information.
Using a one-time shredding service is definitely something you should consider if you want your company's information to be completely secure. Professional shredding companies are AAA certified, which means they meet the highest standards for a secure destruction process. When your documents are picked up for shredding, you can rest assured that they will be destroyed securely, and your data will no longer be at risk.
Time-saving and cost-effective
When dealing with a large number of documents, it tends to take up a lot of time to shred them properly. This is because most companies use personal shredders. These are often slow and can get paper jams which causes you to lose more time in maintenance. This is time you could be using on another important task.
Using all your time ends up costing you money and paying for an employee to be spending time instead of doing the work they need to be doing. Then there is the cost of the machine itself and the maintenance that comes with it. Even repairs if it breaks down.
Rather than waste time and money, use a purge shredding service to reduce costs but not compromise the security of your data.
Environment Benefits
In addition to protecting your company against security risks, you can use purge shredding to protect the environment. Every time a paper shredding service is completed, all the shredded bits are brought to a recycling facility to be broken down and made into other paper products. Thus, you can rest assured that your documents have been securely destroyed while protecting the environment.
You now have a better understanding of purge shredding services and the three main benefits of using them. If you have any questions or are ready to start shredding, please feel free to call us at 978-858-0200 or fill out our online form.
June 4, 2021