Blog
With over 16 years of combined experience, A1 DATASHRED is the most professional, cost-effective and trusted shredding company.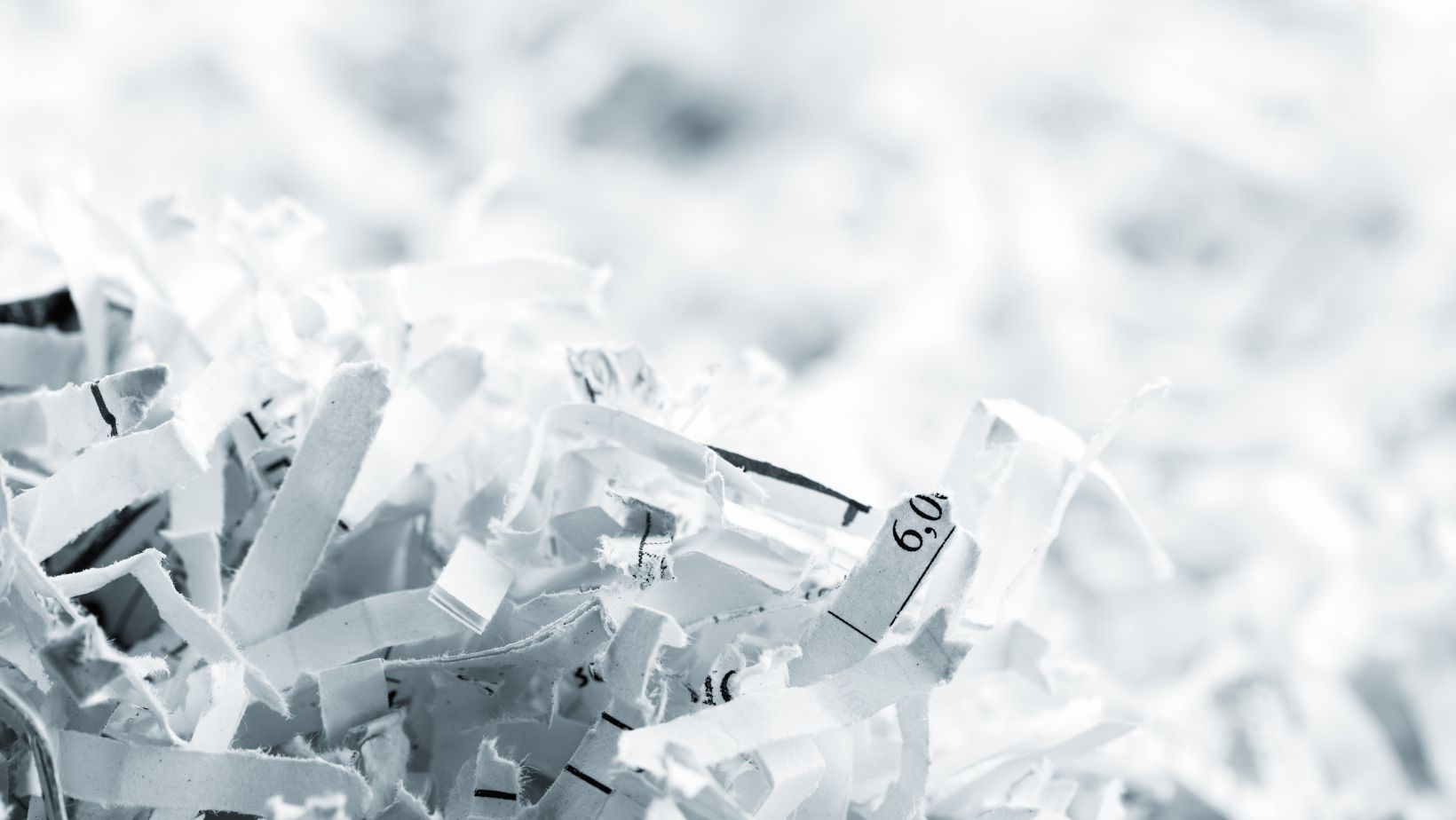 Secure Shredding vs. In-House Shredding
Like most businesses, you probably think shredding your sensitive documents in-house is the best way to protect them from prying eyes. After all, what could be more secure than keeping them under lock and key in your office? Unfortunately, this is only sometimes the case. You should be aware of several potential risks associated with in-house shredding. Keep reading to learn more about secure shredding vs. in-house shredding.
The Dangers Of In-House Shredding
Using paper-shredding machines to destroy sensitive documents and records is commonplace in businesses, but when it comes to in-house shredding, the risks far outweigh the benefits. The machines used for in-house shredding are usually not as advanced or secure as those used by professional document destruction companies, meaning that your documents may not be fully destroyed.
What's more, employees handling sensitive documents often have access to them before and after they have been shredded, leaving your business open to the possibility of data theft or misuse. Furthermore, the machines used for in-house shredding often clog up and overheat, resulting in slow and inefficient document destruction. It can even cause fire hazards, potentially putting your business at risk.
Why Professional Secure Shredding Is The Better Option
When you choose secure shredding services, you can rest assured that your sensitive documents and records are in safe hands. Professional document destruction companies use high-security shredding machines that produce tiny particles of paper, ensuring that no one can access the data contained within them. They also vet and train all of their staff to handle the documents securely and with complete confidentiality. So you don't have to worry about employees accessing or misusing your documents.
The Other Benefits Of Using A Shredding Service
Using a secure shredding service does more than just protect your data; it also has other benefits for your business. Since they use commercial shredding equipment, they can shred large amounts of documents at once, unlike using an in-house shredder where you would have to do one page at a time to prevent the machine from becoming clogged. This saves you time and money in labor costs.
Another benefit is that secure shredding services often provide you with a certificate of destruction, which serves as proof that all documents were destroyed properly and securely. This can be important if you ever need to prove that your business is compliant with data privacy laws.
Finally, secure shredding services are eco-friendly as they recycle the documents they shred, keeping them out of landfills. Making your business look good and helping you meet any environmental goals you may have.
What To Look For In A Good Shredding Company
If you're on the hunt for a shredding company that offers reliable services and effective security measures, there are a few essential qualities to look out for:
Find an accredited and licensed business- this indicates that they adhere to best data protection practices.
Choose a provider with high data destruction standards- make sure the shredding company can guarantee a secure chain of custody at each step in the destruction process.
Research their customer reviews – you want a company you can trust to keep your confidential information safe from unauthorized access and one who is also timely and responsive in dealing with any query or concern that might arise.
Ensure that they will provide you with a certificate of destruction – this serves as proof that all documents were destroyed properly and securely.
Choosing a reliable and secure shredding provider is the best way to protect your business from data theft or misuse. When you choose professional document destruction, you can trust that your sensitive documents and records are in good hands. Not only will it help keep your confidential information.
By now, you know that when it comes to securely destroying documents, in-house shredding is not the way to go. There are many risks involved with this option, including theft of data and physical security risks. Thankfully, secure shredding solutions exist to help ensure the safety and privacy of your sensitive information. Not only do these services guarantee document destruction, but they also adhere to all applicable state and federal laws and regulations governing document destruction. Professional services have invested heavily in secure processes and equipment – far more than any individual business could ever hope for.
So if you're looking for an effective way to protect the confidential data of your clients or colleagues, consider a reputable paper shredding company like ours – one that specializes in document destruction. With our state-of-the-art services and dependable customer satisfaction record, you can be sure your documents will be handled properly. Contact us today to learn more about our shredding services.
April 26, 2023