Blog
With over 16 years of combined experience, A1 DATASHRED is the most professional, cost-effective and trusted shredding company.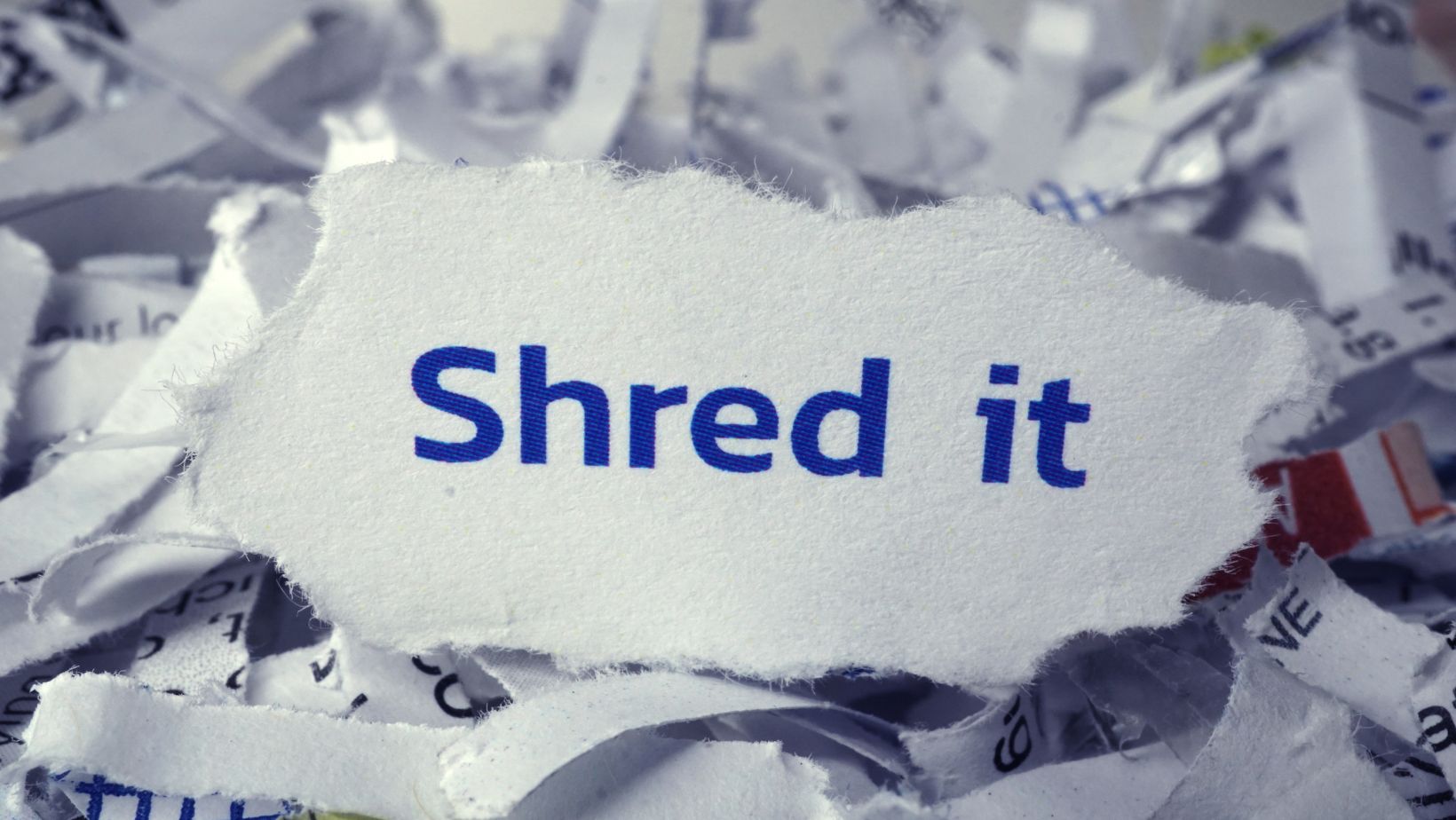 Summer Decluttering: Why It's The Perfect Time To Shred Your Paperwork
Summer is finally here, meaning it's time to get our homes in order. Whether planning a staycation or getting ready for your summer travels, taking the time to declutter can help create a haven of rest. With so many important documents– from tax paperwork to medical forms– that are often tucked away in filing cabinets or stacked up on counters, opting for summer decluttering just makes sense; after all, not only will it make organizing your home more manageable, but also protect those vital records should there be any unwanted visitors along the way. This blog post will explore why now is an ideal time to shred paper documents and discuss safe methods for disposing of sensitive financial information.
The Importance Of Shredding Documents
First and foremost, it discourages identity theft. According to a study by Javelin Strategy & Research, nearly 16 million people were victims of identity fraud in 2019 alone– and that number is only expected to rise as technology continues to evolve. To help keep your information safe, it's important to shred any documents containing personal information such as credit card numbers, bank account numbers, and Social Security numbers. Shredding documents is also a great way to free up your home or office space. Even if you're not concerned about identity theft, getting rid of all the old paperwork can help make room for what matters: time spent with family and friends.
Benefits Of Decluttering During Summer
As the warm summer approaches, it's the perfect time to declutter your living space. Not only does getting rid of unwanted items make your home feel more spacious and organized, but it can also positively impact your mental and emotional well-being.
Save Time And Energy
With longer days and warmer weather, you may feel more motivated to tackle projects around the house. This extra energy can be channeled into tackling your paperwork pile. In addition, summer can be a slower time for work or school, providing you with more free time for decluttering. By taking advantage of this extra time and energy, you can make significant progress in controlling your paperwork.
Creating A Fresh Start
Summer is a season of renewal and fresh starts. By decluttering your paperwork, you can create a clean slate and start the season on the right foot. Paper clutter can help you feel more organized and in control of your space, increasing productivity and reducing stress.
Environmental Impact
Shredding paper documents is a way to protect your information and reduce its environmental impact. By recycling shredded paper instead of throwing it away, you can help conserve natural resources and reduce waste in landfills.
Keep Your Identity Safe.
Decluttering during the summer is an ideal time to shred paper documents that contain sensitive information. Not only does it free up space in your home, but it also helps protect yourself against identity theft.
Tips On How To Get Started With Your Paper Clutter
If you're feeling overwhelmed by paper clutter, you're not alone. Those piles of papers can multiply overnight! But don't worry, and there are some easy tips you can follow to tackle the mess. First, set aside a designated area for all incoming papers, whether a tray or a file box. Then, schedule regular times to review the documents and determine what you don't need. It can also be helpful to create categories for different types of papers, such as bills, mail, and important documents. Finally, contact the secure shredding company; they will help you safely dispose of all your unwanted documents.
Choose The Right Service Provider
Choosing the right service provider can be somewhat overwhelming, especially with so many available options. However, there are a few tips to remember that can make your decision easier. First, research the company's reputation and reviews from past customers. This can give you a good idea of their professionalism and customer service level. Second, consider their experience and qualifications in the specific service you require.
Third, compare prices and get quotes from multiple providers to ensure you are getting a fair price. Lastly, trust your instincts and choose a provider that you feel comfortable communicating with and can trust to deliver quality service. By following these tips, you can feel confident in your choice of service provider and avoid any potential headaches.
Summer is the perfect time to clean and declutter your home, office, and digital space. Not only can it free up some additional room for other projects, but it also lets you clear away a huge potential source of stress. Clearing paper clutter is a great way to regain control of your environment and increase efficiency in your business and personal life.
If you're looking for a secure document shredding service, contact A1 DataShred. We provide onsite and offsite services to destroy your paper documents securely. Our team of experts is knowledgeable, reliable, and always willing to answer any questions or concerns you may have. Contact us today to learn more.
June 28, 2023