Blog
With over 16 years of combined experience, A1 DATASHRED is the most professional, cost-effective and trusted shredding company.
Why Businesses Depend on Hard Drive Shredding Services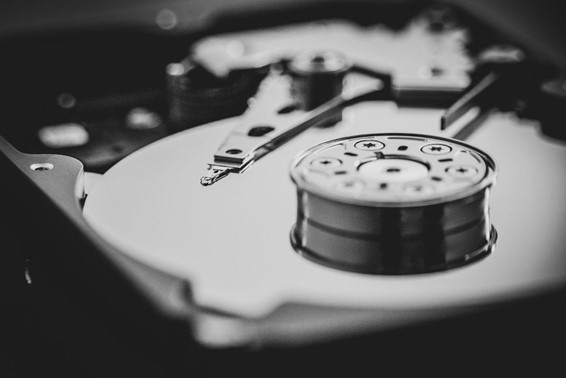 Computers have become essential in running any business as they're the perfect place to store important and confidential data. The part of your computer that stores all this sensitive information is your hard drive. Think about all of the sensitive data files on your computer – email attachments, financial documents, photos, home videos, important documents, etc. Because it holds so much information, you'll want to do everything in your power to protect that data.
So what happens when you want to upgrade your computer with a new hard drive or even upgrade the computer entirely? You just need to wipe the data, and that's all right? The answer is using a hard drive shredding service. In this article, we will discuss what a hard drive shredding service is and all the benefits that you get along with it.
What is a Hard Drive Shredding Service?
A professional shredding company does a hard drive shredding service. These companies are experts at data destruction and do everything safely and securely. Protecting your data the entire time of your service.
The shredding experts will provide you with a quote depending on the amount of shredding you need. Then, they will come to your location with their mobile shredding trucks with commercial shredding machines that shred the hard drives in seconds. Once they get there, all you need to do is point where the hard drives are and let the professionals handle the rest. Often you can even watch the shredding itself.
Benefits of Hard Drive Shredding Services
Security
When it comes to getting rid of data off of a hard drive, most people will wipe the drive, but they don't know that some of your data can still be accessed if someone is skilled enough. Unlike wiping, by using a hard drive shredding service, you are ensuring that all your data is permanently destroyed and can't be used for fraudulent purposes like identity theft.
Another advantage for security is that the professional companies will come to your place of business with their mobile shredding trucks and shred your hard drives right before your eyes, which means they never leave your eyesight. You can rest easy knowing that your hard drives were destroyed.
Compliance
Another advantage of using a hard drive shredding service is that it makes you compliant with privacy laws. Most professional shredding companies will also provide you with a Certificate of Destruction that proves that your documents or hard drives have been securely destroyed.
Environmentally Friendly
The best advantage of using a hard drive shredding service is that after your hard drive is shredded, it's then properly recycled, which means that the toxins from the hard drives don't end up in our landfills, protecting our environment.
Hard drive destruction by a professional service is the safest way to protect your data from disaster. It's easy to use and extremely affordable. When you choose this method, you can rest assured that your information is protected at all times.
Contact A1 DATASHRED today for more information.
September 14, 2021